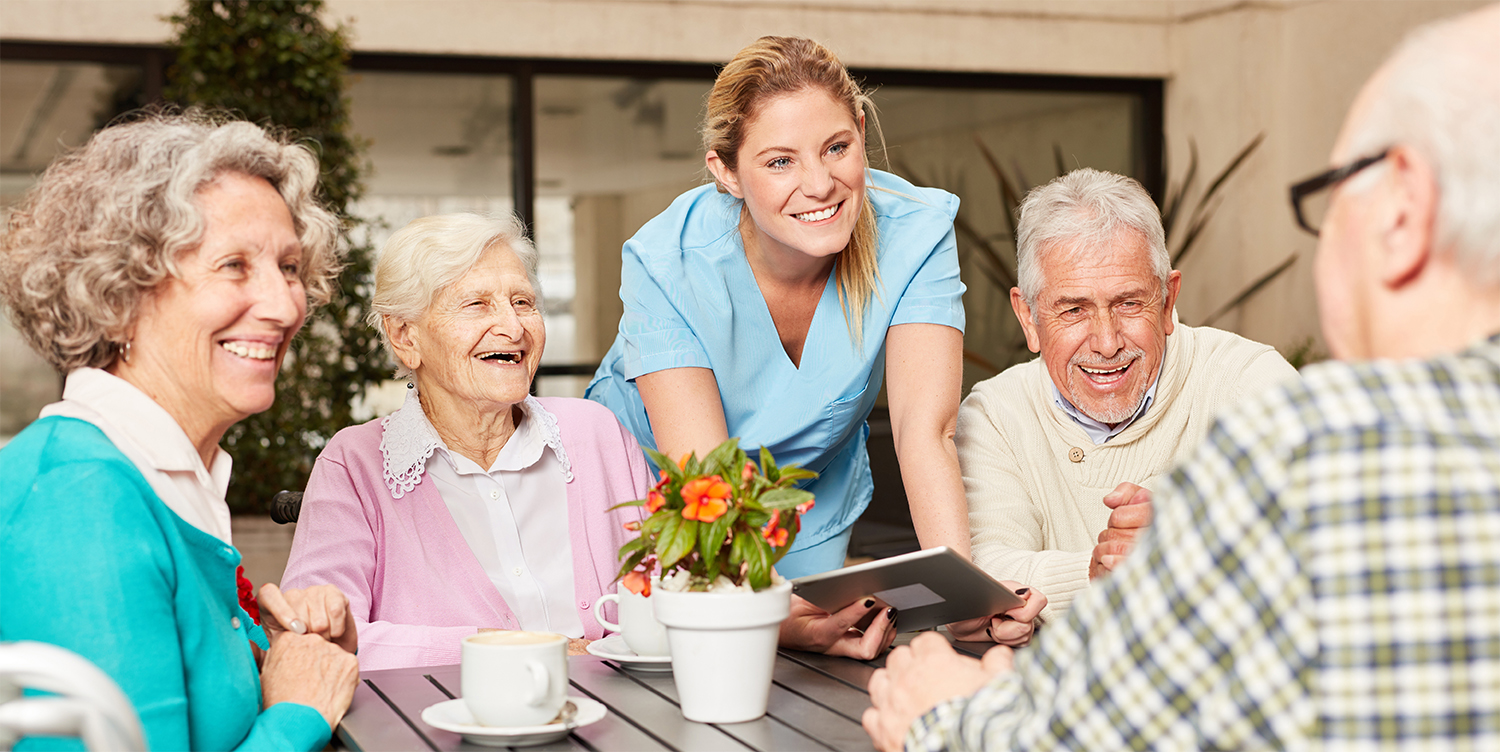 Assisted Living in Modesto and Oakdale, CA
Assisted living caters to seniors, providing them with long-term housing and dedicated care. This option is well-suited for active seniors who may require assistance with daily activities, such as bathing, dressing, and toileting. In Modesto and Oakdale, seniors opting for assisted living can anticipate receiving tailored care, balanced meals, a diverse range of social activities that cater to various interests, and a strong sense of community within a secure and residential environment.
What are the advantages of assisted living?
While each assisted living community is unique, they share a commitment to senior well-being, focusing on vital aspects like physical health, cognitive engagement, and social interaction. These core pillars collectively contribute to slowing cognitive decline and promoting prolonged senior health and contentment.
The benefits of assisted living in Modesto and Oakdale extend to both seniors and their families. Seniors receive essential support while enjoying the companionship of fellow residents and staff members. The peace of mind it offers families is invaluable, knowing their loved ones are well-cared for and engaged.
Assisted living facilities offer a range of comfort and convenience services that often eliminate the need for external transportation. While amenities can vary among communities, you might find the following in Modesto and Oakdale:
Beauty salons and barbershops
Movie theaters
Libraries
Communal gardens or courtyards
Pools or spas
Fitness centers
Art studios
Chapels
Private event spaces
In Modesto and Oakdale, assisted living is a comprehensive solution that prioritizes senior well-being while fostering a vibrant community and enhancing the quality of life for its residents.
What distinguishes assisted living in Modesto and Oakdale, CA from other senior care options?
Assisted living, experiencing remarkable growth in Modesto and Oakdale, accommodates over 800,000 Americans, as indicated by the American Health Care Association and the National Center for Assisted Living (AHCA NCAL). While various senior care options may provide similar services, there are substantial distinctions worth noting.
Assisted living vs. nursing homes
Assisted living and nursing homes stand apart through several facets, despite being sometimes perceived as synonymous. Both offer housing, meals, and assistance with ADLs such as bathing, toileting, and mobility. A key difference lies in the fact that assisted living residents don't require the skilled nursing services commonly associated with nursing homes.
Assisted living caters to active seniors who remain relatively independent, only necessitating support for specific daily tasks. Although they might face health challenges, they don't require constant medical care and supervision. This option suits those who seek a maintenance-free lifestyle within a vibrant community offering diverse social activities and opportunities for engagement.
Compared to nursing homes, assisted living facilities typically offer more varied activities and amenities, including exercise classes, culinary workshops, and theater outings. The accommodations within assisted living often feel more spacious and homey, distinguishing them from nursing homes where shared rooms are common.
Nursing home care is generally more intensive and subsequently more expensive, catering to individuals with higher care needs, such as debilitation or bedridden conditions. Nursing homes are geared towards more comprehensive physical care rather than the specialized memory care focus of assisted living.
Assisted living vs. memory care
Modesto and Oakdale's assisted living and memory care also differ despite sharing aspects like meals and daily activity assistance. The main distinction lies in memory care's targeted support for individuals with memory loss.
Assisted living can be suitable for those with early-stage dementia, but memory care becomes essential as symptoms progress. Memory care offers specialized training for staff in dementia care techniques, fostering a secure environment and memory-enhancing therapies to support cognitive skills.
While memory care provides increased security and personalized care, it often comes at a higher cost compared to assisted living. Some assisted living communities, including those in Modesto and Oakdale, incorporate memory care within a separate wing, allowing residents to transition as their needs change while staying in the same community.
Assisted living vs. independent living in Modesto and Oakdale, CA
Independent living and assisted living in Modesto and Oakdale address distinct senior needs. Assisted living Modesto and assisted living Oakdale offer secure housing with amenities and social activities, while independent living Modesto and independent living Oakdale do not encompass assistance with activities of daily living (ADLs), making them more budget-friendly options.
Independent living is ideal for self-sufficient older adults seeking community and convenience. It offers on-site activities and the ease of maintenance-free living, enabling residents to engage without the need for extensive transportation arrangements. For example, the best assisted living Modesto offers a variety of social activities, such as dining out, movie nights, and game nights, to help residents stay connected and engaged.
Assisted living provides more comprehensive care than independent living, including assistance with ADLs such as bathing, dressing, and toileting. It also offers a wider range of amenities and services, such as 24-hour care, medication management, and transportation. For example, the best assisted living Oakdale offers a variety of amenities, such as a beauty salon, a library, and a fitness center, to help residents maintain their independence and quality of life.
Home care is another option for seniors who need assistance with ADLs. However, it is typically less expensive than assisted living and can be more flexible, as it can be provided in the home. For example, the best home care Modesto offers a variety of services, such as bathing, dressing, and meal preparation, to help seniors stay in their homes as long as possible.
The best option for a senior will depend on their individual needs and preferences. If a senior needs assistance with ADLs and wants to live in a community setting with a variety of amenities and services, then assisted living may be the best option. If a senior is more independent and wants to stay in their home, then home care may be a better choice.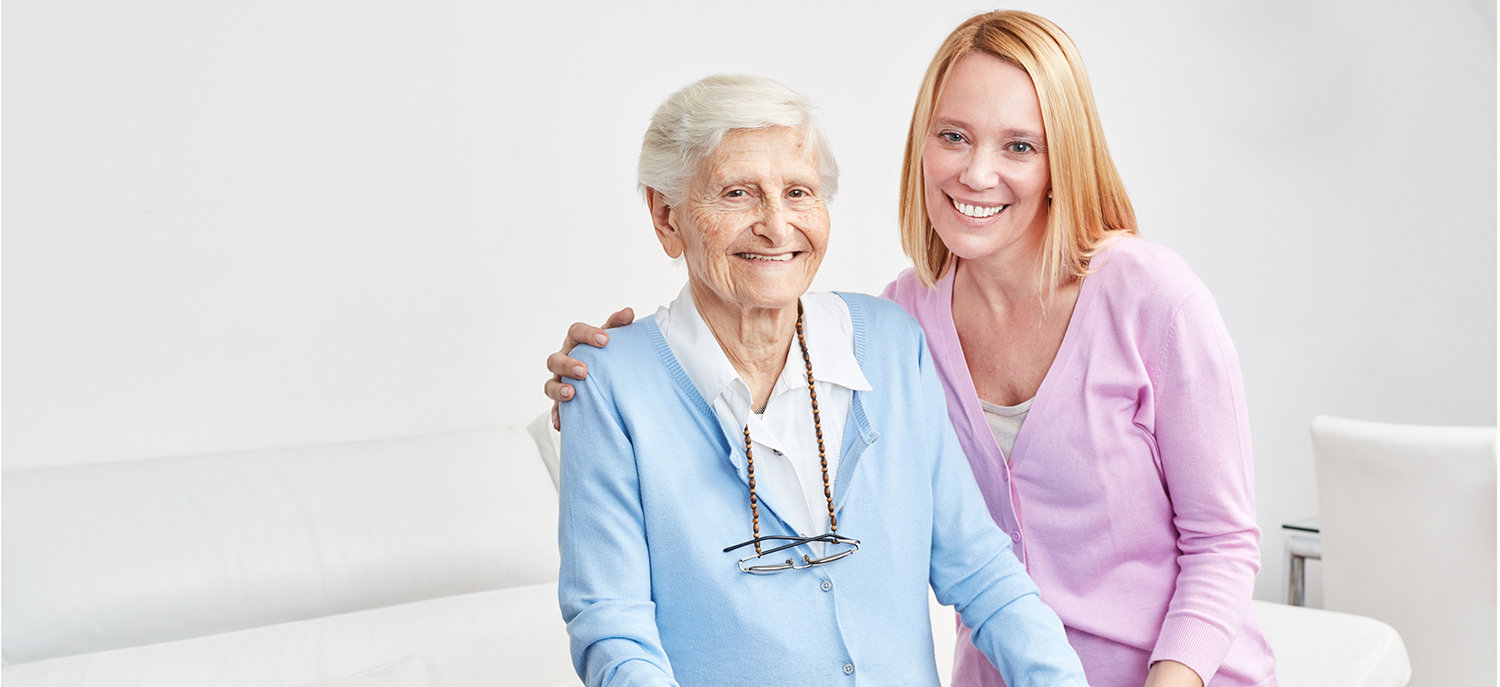 Assisted Living in Modesto and Oakdale, CA: Supporting Seniors' Well-Being
Enhancing Independence and Engagement
Assisted living serves as a supportive hub for seniors in the Modesto and Oakdale, CA area, offering an active and socially engaging lifestyle while alleviating the burdens of daily tasks. This setting empowers older adults by providing necessary assistance while preserving their independence within a vibrant community teeming with opportunities for engagement.
Tailored Care
The evolving needs of seniors demand personalized attention. Assisted living facilities in the region cater to diverse requirements. From medication reminders and prepared meals to assistance with dressing, bathing, and more, care is tailored to match individual needs. Comprehensive assessments are conducted before admission, evaluating cognitive and physical conditions. This thorough evaluation allows for the creation of precise, personalized care plans.
Effective Care Coordination
Care coordination stands as a crucial service within Modesto and Oakdale's assisted living facilities. These establishments maintain robust connections with local healthcare providers, ensuring residents receive the necessary attention. This coordination encompasses various aspects such as arranging appointments with primary care physicians, specialists, and therapists. Additionally, transportation to medical visits and assistance with medication management are integral components.
Prioritizing Safety and Peace of Mind
Safety remains a paramount concern for families of elderly individuals. Assisted living offers a secure environment with controlled access and security protocols. Dedicated staff is available round-the-clock to provide assistance, and emergency alert systems are in place to swiftly respond to urgent needs. Additionally, measures are implemented to minimize the risk of falls, including meticulous assessment of fall risks, medication management, exercise programs, and proactive safety practices.
Streamlined Living
Assisted living relieves seniors of the burdens of household maintenance, allowing them to fully embrace life. Within Modesto and Oakdale's assisted living communities, seniors enjoy hassle-free living through services such as meal provision, transportation to medical appointments, housekeeping, laundry assistance, and property maintenance.
Nourishing Nutrition
Understanding the significance of nutrition, these facilities offer well-rounded, restaurant-style meals crafted with fresh ingredients tailored to various dietary needs. This approach counters appetite loss often seen among seniors who live alone, transforming dining into a social experience that promotes healthier food choices and fosters meaningful connections.
Vibrant Social Engagement
Assisted living recognizes the value of social connection in promoting overall well-being. In a region where nearly 13.8 million seniors live alone, combatting loneliness is of utmost importance. The communities in Modesto and Oakdale offer diverse enrichment programs and activities that cater to varying interests, fostering camaraderie among peers and empowering seniors to stay active and engaged.
Comfortable and Senior-Friendly Accommodations
Assisted living facilities in the area provide a range of accommodations designed with senior comfort and safety in mind. Various apartment sizes and layouts are available, equipped with accessibility features to ensure ease of mobility. Seniors can choose options that align with their preferences and requirements, including the possibility of cohabiting with spouses or bringing beloved pets, subject to community policies.
Assisted living in the Modesto and Oakdale, CA area transforms seniors' lives, offering them the support they need to thrive while cultivating a rich and fulfilling lifestyle.
Is Assisted Living the Right Choice for Your Loved One in Modesto and Oakdale, CA?
Assisted living is specifically tailored for older adults who require some assistance with personal care. In the Modesto and Oakdale, CA area, assisted living staff commonly provide support with tasks like bathing, dressing, toileting, bed transfers, and more. Typically, residents of assisted living communities have health conditions that may limit their ability to live independently, yet they remain active and engaged. Common health conditions among residents often include high blood pressure, arthritis, heart disease, and early dementia.
It's noteworthy that while the majority of assisted living residents are women, these facilities equally welcome aging men and ensure engaging opportunities for all seniors, regardless of gender. Assisted living might be the ideal option for your aging loved one in this region if they:
Require assistance with personal care such as bathing and grooming.
Do not require 24-hour nursing care.
Need support with medication management.
Have an increased risk of falling.
Experience feelings of isolation or loneliness.
Seek involvement in a vibrant community of peers.
Enjoy social activities and programs but lack transportation.
Prefer a lifestyle that's free from maintenance responsibilities.
Navigating Assisted Living Requirements
Before making a decision about assisted living for your loved one in Modesto and Oakdale, CA, it's crucial to comprehend the admission prerequisites for assisted living facilities. Unlike skilled nursing facilities, assisted living communities do not mandate a physician's prescription for admission. However, each facility follows its own distinct admission process, which typically involves:
Thoroughly reviewing your loved one's medical history to gain a comprehensive understanding of their health status.
Conducting a functional assessment to determine the potential resident's capabilities and care needs accurately.
Crafting a personalized care plan that outlines the specific care services to be provided.
Completing the necessary admission forms prior to the move-in date.
Understanding these requirements will help you make an informed decision about whether assisted living is the right fit for your loved one's needs in the Modesto and Oakdale, CA area.
Determining the Right Time for Assisted Living in Modesto and Oakdale, CA
Recognizing the optimal moment to transition a parent to senior assisted living can be a challenging decision for families. However, there arrives a point when the safety and well-being of an aging loved one might necessitate an alternative living arrangement. As you interact with them during visits or conversations, it's crucial to be attentive to indications that they might require additional support.
Decline in cognitive abilities, encompassing clear thinking, learning new skills, and memory retention, can lead to unsafe behaviors or situations. When assessing your parent's condition, consider these signs of cognitive impairment:
Are there instances of increased forgetfulness or confusion?
Have you observed notable mood swings or changes?
Do they frequently lose track of conversations?
Are they experiencing difficulty navigating familiar places?
Have they become more anxious or irritable?
Are they displaying decreased energy or motivation?
Is there an evident sense of depression?
You might also observe alterations in your loved one's appearance and hygiene that indicate a potential need for a different living arrangement. Rapid and unintentional weight loss, for instance, could signify underlying medical concerns, as well as cognitive issues, depression, or behavioral changes impacting their nutrition due to mobility constraints or financial limitations.
A disheveled appearance, along with an untidy or disorganized living space, may also hint at the appropriateness of considering assisted living.
For families caring for aging loved ones at home, the existing living arrangement might no longer be viable and could potentially strain relationships. The stress of caregiving could even take a toll on the caregiver's own health.
In your role as a caregiver, several aspects need consideration:
Can you fulfill the comprehensive care your parent requires, including personal care tasks such as bathing and toileting?
Is the act of caregiving affecting your relationships with your spouse and children due to its time-consuming nature?
Are you experiencing feelings of burnout, neglecting your own health, or succumbing to stress-related conditions?
If the situation reaches a point where you're unable to provide adequate care for your aging parent, considering assisted living becomes important. While guilt might accompany this decision for many caregivers, it's essential to remember that the transition to senior living could lead to enhanced relationships, better health, and an improved quality of life for both you and your aging loved one in the Modesto and Oakdale, CA area.