Assisted Living and Senior Care for your family in Modesto, Riverbank and Oakdale
If you or your parent no longer feels safe or healthy living on your own, assisted living care by professional caregivers can provide daily personal care and assurance. Our Graceful Living homes are staffed 24/7 by highly trained caregivers who assist with all the activities of daily living, medication needs and management.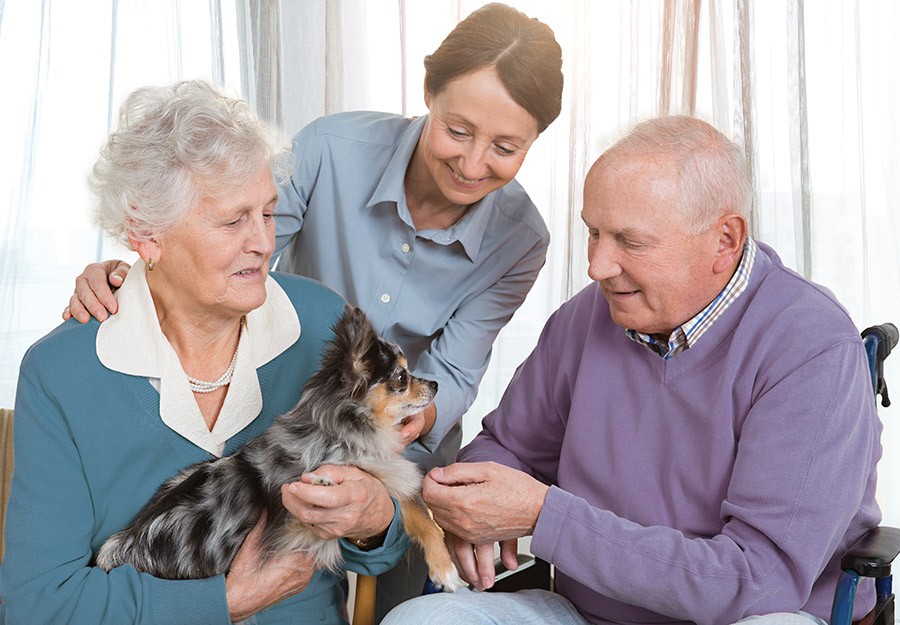 Activities of daily living
Graceful Living senior care homes are staffed around the clock with caregivers ready to assist with all activities of daily living – showering, grooming, dressing, incontinence care and making our residents comfortable and happy. All meals are freshly prepared from locally sourced ingredients. Delicious and highly nutritious foods are of the utmost importance.

Wellness and medication management
Our staff knows our residents intimately. They proactively care for our residents and quickly recognize changes in their condition. Our Wellness Coordinator oversees and customizes care plans for each resident and can communicate concerns to primary care physicians and family members. All Graceful Living staff members are trained in storing and administering medication.

Our Graceful Living senior care homes are designed to maintain our residents in a family environment while receiving a high level of care. Each home features elegant, warm and comfortable family rooms and well-appointed bedrooms. We provide daily housekeeping, linens and laundry services.
Call or email to speak to an assisted living professional or to schedule a tour.