Supportive comfort care at Graceful Living assisted living facilities
There is no greater service that one person can provide to another and their loved ones than helping them face end-of-life challenges. We're honored and humbled when seniors and their families turn to us for assistance with this process.
Residents and their families can take comfort in knowing that supportive comfort care can be provided at Graceful Living. This continuum of service means that you can continue receiving needed services from your residential care home.
Graceful Living provides a soothing environment, personal attention, around-the-clock support and palliative (symptom relief) care to make this transition as stress-free as possible. We partner with providers in our area to bring needed services into our Graceful Living communities. Our hospice providers address a wide range of needs so families can focus on their time together.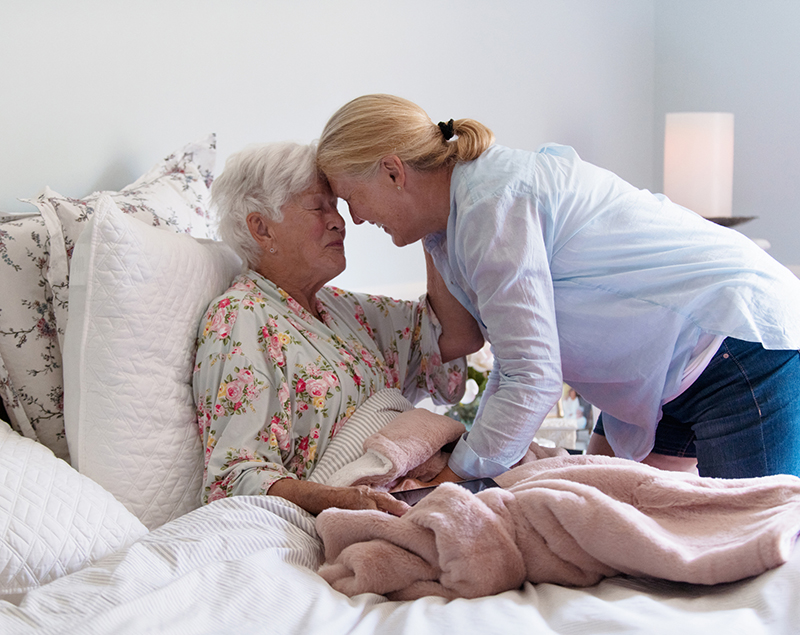 It's in our Graceful Living mission to remove the stress and discomfort of having to relocate to a new facility or go to the hospital for supportive care. Together with our hospice partners, residents can receive pain management and supportive care in their quiet and comforting home environment.
Call or email to speak to an assisted living professional or to schedule a tour.